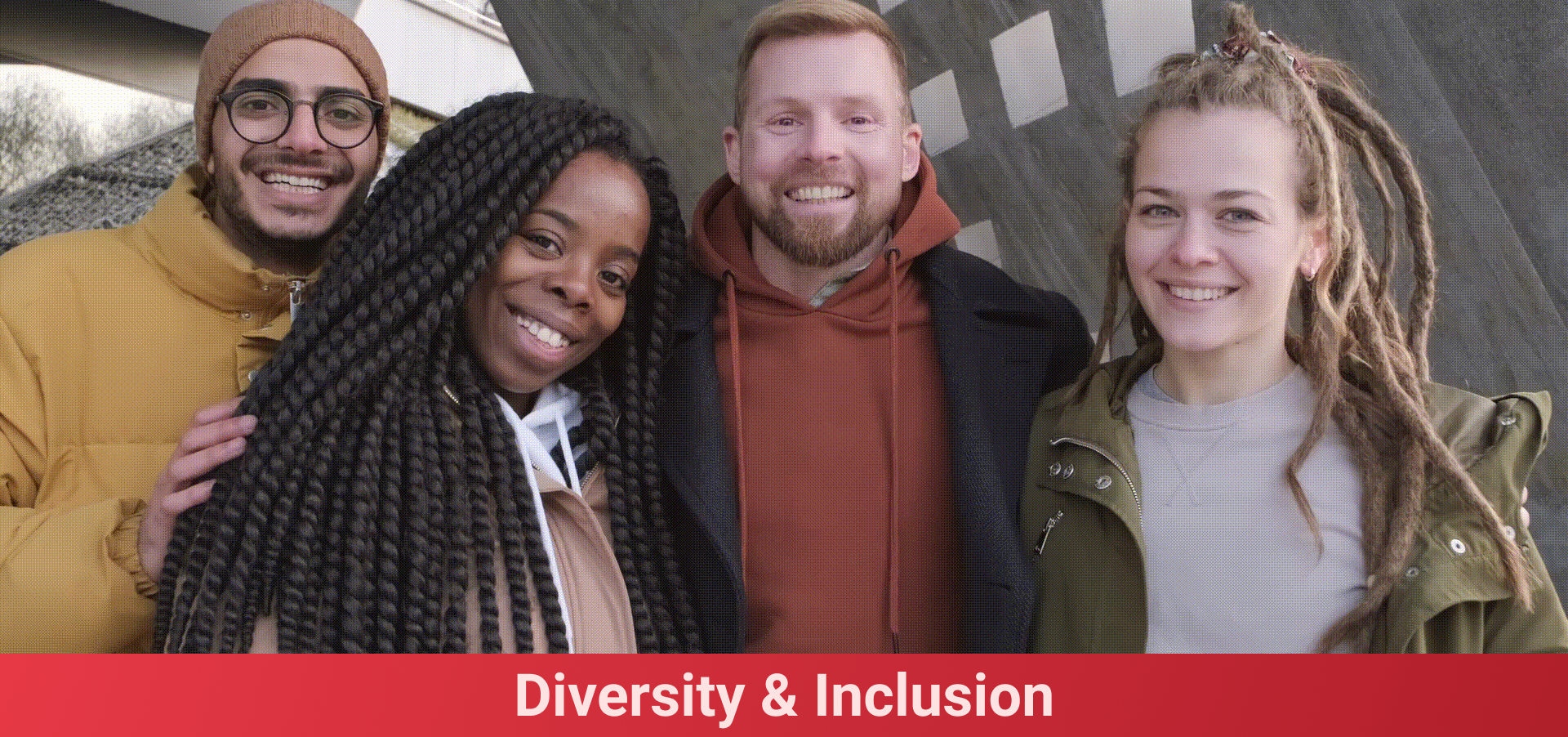 The work culture of
our dreams

didn't exist. So we

built it

.
We believe that innovation happens when diverse people work together. We have seen firsthand the transformative power of engaging people with different perspectives. Creating a diverse and inclusive workforce isn't just the right thing to do, it makes us a versatile and successful business. By harnessing the creativity of people who differ in age, gender, race, and religion, we are our making ourselves, our organization, and our society better.
What
diversity

means to us.
Having a diverse workforce means giving people of different genders, races, and religions an equal seat at the table. We actively cultivate a dream work culture for women, men, and nonbinary people of any ethnicity, religion, or sexual orientation in which they can collaborate and express themselves freely. We feel that in the context of India, our home base, the most pressing issue is gender representation, so we consciously ignite opportunity for young women and nonbinary individuals. We passionately believe that by embracing diversity and incorporating it from the start, we are creating a competitive advantage for ourselves while building a better society for tomorrow.
Yes, gender representation is growing in the workforce, but we believe that change is not happening quickly enough. People from diverse communities have waited a long time to make their true mark on the world. We don't want anyone to have to wait another minute to make theirs.
We also realize that having a representative workforce is just a start. Inclusion is subtly different from diversity. A workforce that comprises people of different genders, races, and ages becomes truly inclusive only when every voice is equally respected and weighed. At Girl Power Talk, all voices are heard, and when the opportunity arises, we will lift those voices together on issues that matter.
We believe that uniqueness is powerful, and we are forging a new reality with unique ideas as our building blocks. Our female and non-binary team members are equal stakeholders with men who enthusiastically support the positive social change we are creating together. We are acutely focused on giving women leadership opportunities equal to those of their male counterparts so they can go out and model for the girls of the world that anything is possible.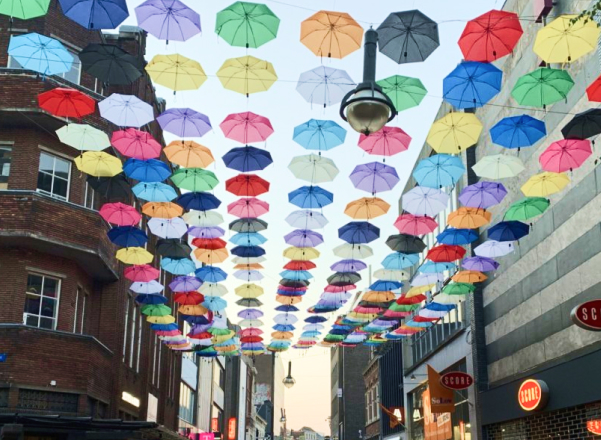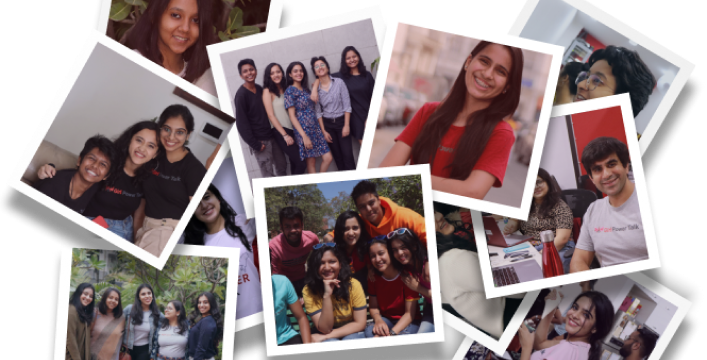 Average Age Of Girl Power Talk Team Member?
Meet Our Talented
Young
Leaders
Our diverse team has people from different geographical regions, genders, age, religions, and ethnicities. Check out their individual profiles to know them better.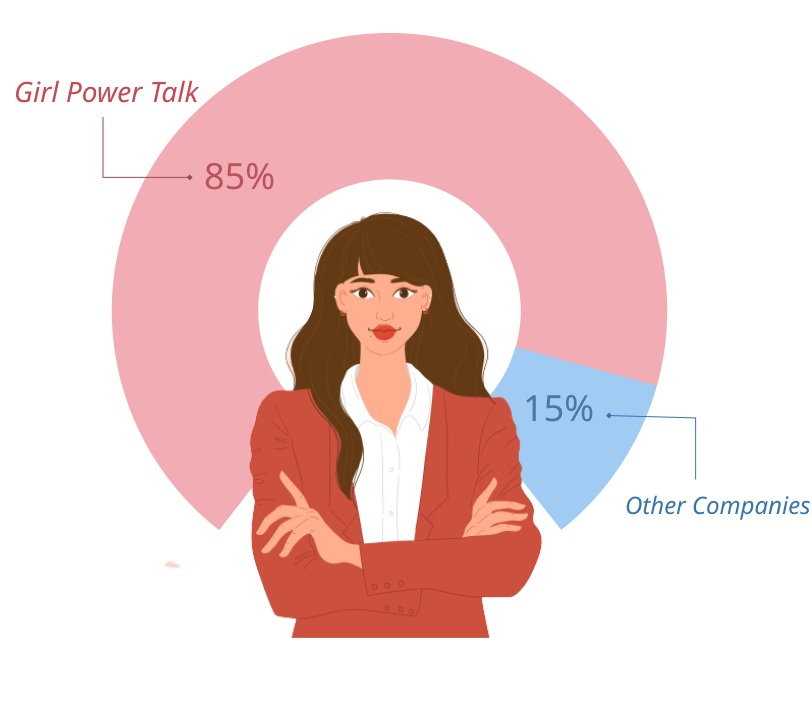 Average company's percentage of
Women

in

Tech

roles
We are a culture of conscious inclusion. We proactively develop women in leadership. Women and men enter the workforce in roughly equal numbers, yet the opportunity set for women is limited relative to their male counterparts. We are changing that narrative. We commit to learning from women mentors. We celebrate gender diversity. Our progressive business model is driven by the strengths and competitive advantages offered by gender inclusion.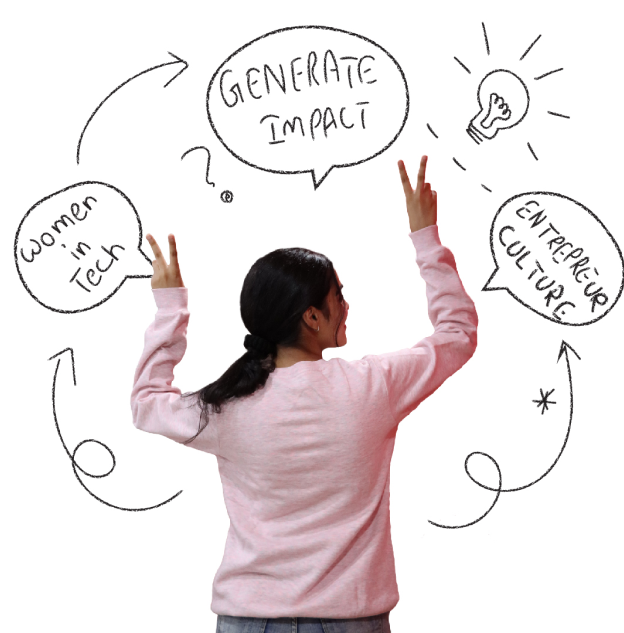 We Have Exactly What
The World Needs

.
We are growing a new kind of company—one that connects young people with opportunity and purpose within a working community where they feel they belong. We prioritize innovation and know the vital elements that fuel it.
We won't stop until we have achieved our dream culture, one in which every voice is valued and inspiration is passed down from one individual to the next.
Recommended Reads
[recommended-reads]